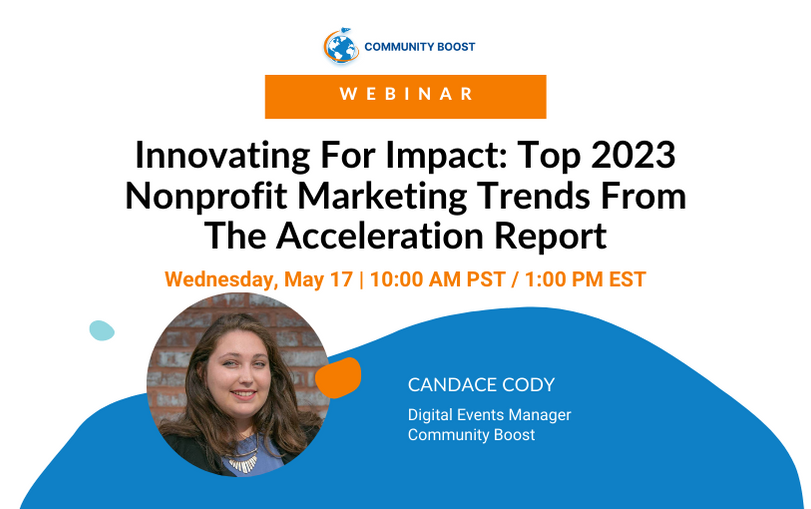 The Acceleration Survey has been released! Watch the on-demand webinar to learn the latest insights to advance your nonprofit's mission today!
Which marketing tactics will be most effective for your nonprofit to invest in 2023?
Community Boost wanted to find out. So, we launched The 2023 Nonprofit Acceleration Survey, and gathered the latest insights from over 1200 nonprofit professionals to study the high-performing marketing strategies used to advance nonprofit's missions today.
And now, we're ready to uncover all our learnings distilled from the data, so you can create a marketing strategy designed specifically to help you accelerate your growth in 2023.
In this on-demand webinar, Candace Cody, Digital Events Manager at Community Boost dives into the top nonprofit marketing trends from the report. You'll learn:
4 major learnings signaling shifts in the nonprofit sector, and how you can adapt

The top innovative marketing strategies you can use to drive growth in 2023

Practical steps for accelerating your nonprofit's growth with tweaks to your marketing plan

Case studies and success stories from leading nonprofits that are embracing digital disruption to achieve their mission
Don't just follow nonprofit marketing trends. Be at the forefront.
You'll walk away equipped with the data-driven insights needed to effectively engage with today's audiences, so you can make a bigger impact tomorrow.
Register to watch now and create a marketing strategy designed specifically to help you accelerate growth in 2023!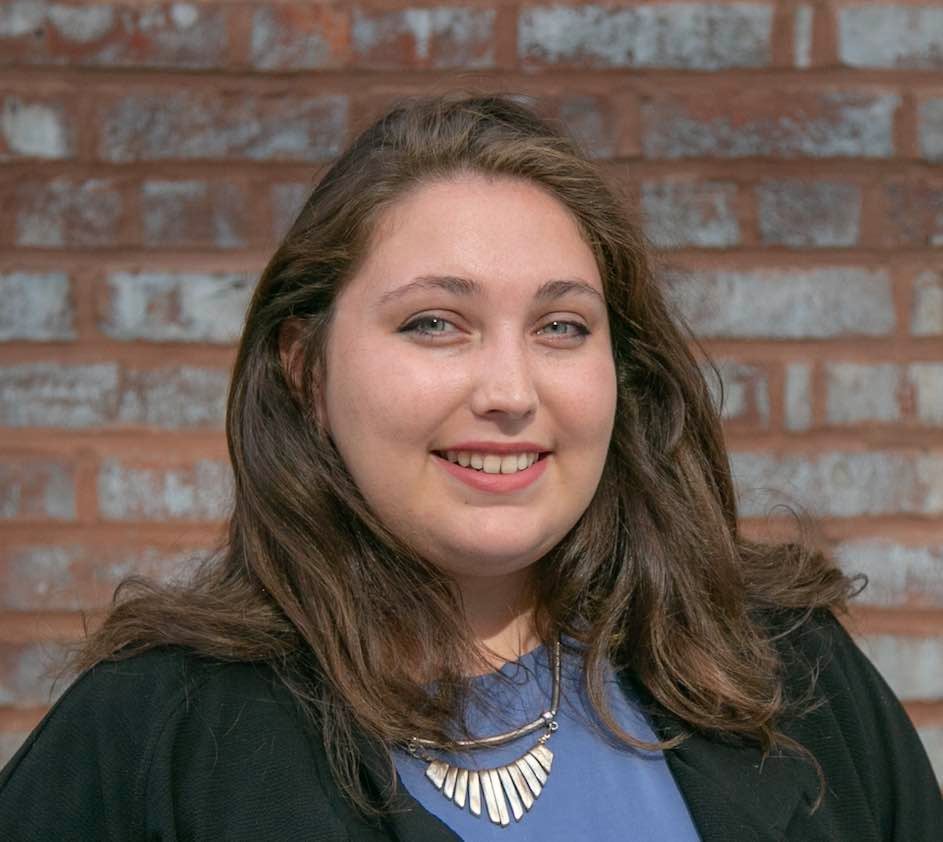 Candace Cody
Digital Events Manager @ Community Boost
Candace Cody is a results-driven Digital Events Manager at Community Boost, with 8+ years of experience empowering nonprofits to thrive. As a skilled webinar host and virtual event organizer, Candace provides invaluable digital marketing expertise to help nonprofits reach their goals and drive growth. Leading the effort for The Nonprofit Marketing Summit since 2022, she has empowered over 63,000 nonprofit professionals to scale their impact. Candace's innovative approach, unwavering commitment to the nonprofit sector, and dynamic leadership make her a trusted resource for organizations seeking to thrive in the digital space.
We Empower Social Ventures Changing the World
Most nonprofits have a compelling story and an impactful mission. However, many struggle to attract, convert, and retain the support they need.

If your nonprofit is frustrated by low website traffic and lackluster online revenue, the Community Boost team would love to discuss how we can help accelerate and scale meaningful conversions and impact.